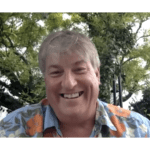 #DavidWallace #CLPT #CLPF #multidimensionality #Dimensions #density #Physics #LightLanguage #Andromedans #LightPackage #Mathematics #HigherCognitiveCenter #Psychic #ThoughtsAreThings #AncientPreBrain #LightFlashes #PhysicsSymbols #QuantumHypertext #SoundAttributes
Ever since I heard David Wallace mention CLPF (Continuous Light Pulse Frequency) – CLPT (Continuous Light Pulse Transmission), I was triggered to understand it better.
Over the last few months Dave has included mentioning these topics during some of his podcast sessions but with all the contact being reported about flashing lights and orbs, I felt it was time to bring more clarity in what this activity was all about. It led to this conversation today and much gratitude to Dave for describing the details about what is involved in the process of us receiving Light package downloads.
Namaste 🤟 Starbuck